3D-CBCT
Cone beam computed tomography (CBCT) offers 3-D visualization and more accurate imaging compared to conventional radiographs. Radiodent offers precise and focused, small and large view CBCT scans with a very affordable pricing structure depending upon the field of interest.
Our NewTom Giano CBCT is the only machine with SafeBeam™ technology, which fine-tunes the radiation dose to the patient according to the body size.
Recommended applications
Implant Planning

Conventional

Basal implants

Orthodontic treatment planning

Complex Impacted teeth

Endodontic surveys for RCTs and

other applications

Periodontal surveys for assessment

of bony height & defects

TMJ assessment

Oral & Maxillofacial pathologies 

(Cysts, tumours), Cleft lip & cleft palate

Paediatric surveys 

(Growth assessment, space management)

Sinus and airway analysis
SURGICAL GUIDES
Benefits –
Precise, safe and predictable surgery

Smaller surgical time

Rapid healing with flapless surgery

Minor incisions with minimal bleeding and pain
OPG
Orthopantomograph (OPG) is a 2-dimensional view of the entire upper & lower jaws from ear to ear. An OPG displays all the teeth of upper & lower jaws on a single film.
An OPG may also reveal problems within the jawbone that otherwise go unnoticed or undiagnosed and the joint which connects the jawbone to the head, called the Temporomandibular joint or TMJ.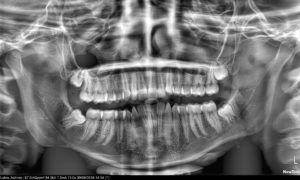 LATERAL CEPHALOGRAMS
(or Lat Ceph)
A Lateral Cephalogram is taken from the side of the face to assess and accurately measure the current and future relationship of upper and lower jaws and therefore assess the patient's bite. This is particularly beneficial for orthodontic treatment planning.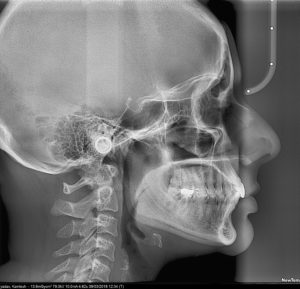 OTHER SKULL VIEWS
PA Waters / PNS view

PA Ceph

SMV

Skull AP/ PA
TMJ VIEWs
HAND WRIST RADIOGRAPHS